Ready to take your teaching skills to the next level? 
 Gain a fresh perspective and hands-on experience in Revisiting Unit 1
with teacher trainer Dr. Alice Ann O'Neill.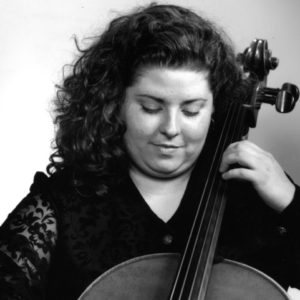 Cello Revisiting Unit 1
 Dr. Alice Ann O'Neill
July 29 – Aug 4, 2023
15 class hours + at least 3 hours of observations
Hybrid
$495
All class hours listed below are required. Class hours do NOT include required observations, which will be assigned daily.
Sat, July 29: 1-6:30 pm (online with breaks)
Mon, July 31 –  Fri, Aug 4: 3:30 – 5:30 pm (in person at JSSI)
Prerequisites: ECC / Filosofía and Unit 1. In addition, enrollees should have at least one year of teaching experience.
If you need to rent a cello during JSSI, please contact Olsen Violins.
Revisiting Unit One provides new ideas and a fresh perspective for inspired teaching of beginning cellists.
Class discussions include:
• an overview of Cello Unit 1 repertoire
• parent education – challenges and joys for the Suzuki triangle 
• Pretwinkle steps
• development of a beautiful tone
• layering of skills
• pace of learning

• infusing the Suzuki philosophy through everything we teach
• and more!

Dr. Alice Ann O'Neill is an inspiring cellist and master Suzuki teacher
with decades of experience teaching children, their parents, and cello teachers.
Join us this summer and.. 
• Hone your teaching skills
• Increase your visibility and standing in the Suzuki community
• Forge lasting relationships with colleagues and Suzuki mentors
• Experience the magic of Japan-Seattle Suzuki Institute
This season's institute will be in-person with online training options
…so enjoy the convenience of online training hours AND the benefit of hands-on experience with our great mentors!
Registration includes:
• 15 class hours plus access to all student classes for observation purposes

• Attendance at our inspiring Honors Recitals

• Admission to our special evening performances featuring Young Artist cello faculty, Amy Barston, and Young Artist violin faculty, Elisa Barston
• Participation in our Parent Talks
• Invitation to our Faculty and Teacher Workshop Participant Social on the afternoon of Sunday, July 30th

Update your credentials !