Young Artists Program
Amy Sue Barston, Cello (New York, NY)
Praised as "passionate and elegant" by The New York Times, cellist Amy Sue Barston has performed as a soloist and chamber musician on stages all over the world, including Carnegie Hall, Alice Tully Hall, Ravinia, Bargemusic, Caramoor, Haan Hall (Jerusalem), The Banff Centre (Canada), The International Musicians Seminar (England), The Power House (Australia), and Chicago's Symphony Center. Amy is also a devoted teacher: in her home, at the New York School for Strings, as a guest teacher at Juilliard, and at numerous summer music festivals. Several of her students commute for lessons from hundreds of miles away, some from as far away as Alaska and Japan. Amy's upcoming schedule includes solo and chamber music performances in England, Sydney, New Zealand, Tokyo, New York, Los Angeles, Salt Lake, Wisconsin, Rochester, Denver, Chicago, and Germany. Amy also has a brand new CD out and available, which she had the honor to record with Grammy Award-winning contemporary classical music producer, Judith Sherman.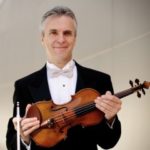 Martin Chalifour, Violin (Los Angeles, CA)
Martin Chalifour began his tenure as Principal Concertmaster of the Los Angeles Philharmonic in 1995. The recipient of various grants and awards in his native Canada, he graduated with honors from the Montreal Conservatory at the age of 18 and then moved to Philadelphia to pursue studies at the Curtis Institute of Music. Chalifour received a Certificate of Honor at the Tchaikovsky Competition in Moscow, and is also a laureate of the Montreal International Competition. Apart from his LA Phil duties he maintains an active solo career, playing a diverse repertoire of more than 60 concertos. Chalifour has appeared as soloist with conductors Pierre Boulez, Gustavo Dudamel, Charles Dutoit, Christoph Eschenbach, Sir Neville Marriner, and Esa-Pekka Salonen. Outside the U.S., he has played solos with the Auckland Philharmonia, the Montreal Symphony, the Hong Kong Philharmonic, the National Orchestra of Taiwan, and the Malaysian Philharmonic, among others.
Chalifour began his orchestral career with the late Robert Shaw and the Atlanta Symphony, playing as Associate Concertmaster for six years. Subsequently he occupied the same position for five years in the Cleveland Orchestra, where he also served as Acting Concertmaster under Christoph von Dohnányi. While in Cleveland, Chalifour taught at the Cleveland Institute of Music and was a founding member of the Cleveland Orchestra Piano Trio.
Chalifour is a frequent guest at several summer music festivals, including the Sarasota Festival, the Mainly Mozart Festival, and the Reno Chamber Music Festival. In December 2014 at the same Nevada festival, Chalifour was featured with his friend and colleague Noah Bendix-Balgley in a special program entitled "The Concertmasters of the Berlin Phil and the LA Phil." Maintaining close ties with his native country, he has returned there often to teach and perform as soloist with various Canadian orchestras, most recently with the Vancouver Symphony and Bramwell Tovey. He will be featured in the Tchaikovsky concerto in the opening week of the Hamilton Symphony 2017/2018 season.
Martin Chalifour has recorded solo and chamber music for the Telarc, Northstar, and Yarlung labels. He teaches at the University of Southern California and Caltech.
Tema Watstein, Liberated Performer (New York, NY)
Tema Watstein is a nation wide coach for Liberated Performer. Alongside Liberated Performer, she is also a therapist in New York City. She combines her training in psychology with her experience as a professional performer.  She has been hailed for her "sweeping and bristling" sound and "impassioned" playing by the New York Times. Tema has performed at venues ranging from Carnegie Hall to Le Poisson Rouge with groups such as the Grammy-nominated Metropolis Ensemble, Ensemble ACJW, and the Mark Morris Dance Group. In addition to performing, she has experience in skills such as crisis intervention, psychotherapy for children and adults, and collaborating with teachers, administrators, psychiatrists, and other treatment providers. She is currently pursuing a PhD at CUNY. She has degrees from Rice University, Manhattan School of Music, and Columbia University.
---
Violin and Viola
Ruth Marie Ballance (Kent, WA)
Ruth Marie Ballance is a violinist, teacher, and a resident of the Seattle area.  She has previously been on faculty at Samford University, where she was a member of the Samford University Quartet; University of Alabama—Birmingham; STEP Birmingham; Hochstein School of Music and Dance in Rochester, NY; Cleveland Institute of Music and Broadway School of Music and the Arts in Ohio; Credo Chamber Music at Oberlin College; and Austin Chamber Music Center Summer Workshop.  Ruth Marie studied violin with Leonard Posner, Linda Cerone, David Russell, and Paul Kantor among others, and received the Cleveland Institute of Music Jerome Gross Prize in Violin in 2001.  A 2011 recipient of the Suzuki Association of the Americas Certificate of Achievement, she has taken Suzuki teacher training with Ronda Cole, Edmund Sprunger, Alice Joy Lewis, Patricia D'Ercole, Carol Dallinger, Nancy Jackson, Cathryn Lee, and Christie Felsing.  Ms. Ballance has been published several times in the American Suzuki Journal and has presented at both the SAA Conference and the ASTA Conference. She has performed as a concerto soloist with the Austin Symphony, the Austin Civic Orchestra, the Cleveland Institute of Music Orchestra, and the Huntsville Youth Orchestra among others, as well as performing as a member of the Alaska Quartet in several states. 
Reagan Brasch (Farmington, CT)
Reagan Brasch grew up in the Suzuki method studying with Paula Woyton in Texas. She graduated with a bachelors of music in violin performance and received her masters in music with an emphasis in Suzuki Pedagogy from the University of Denver. After teaching with Denver Talent Education for five years with James Maurer, she moved to Chicago to teach at the Music Institute of Chicago (MIC) under the direction of Gilda Barston. She has had additional Suzuki training from Linda Fiore, Joanne Bath, Ann Smelser, Michele George, Doris Preucil, and Pat D'Ercole. Mrs. Brasch gives both private and group instruction in Suzuki. She also is the program director of the early childhood Musikgarten classes to toddlers and preschoolers, as well as Events Coordinator for MIC's Suzuki Program. She was awarded Outstanding Teacher by the Alliance for Early Childhood and the Certificate of Achievement Award from the SAA. Mrs. Brasch has taught extensively at Suzuki institutes and workshops around the country.
Daniel Gee Cordova (Austin, TX)
Daniel teaches for the Suzuki Strings of Austin, which offers private and group violin and viola instruction as well as a Suzuki Early Childhood Education class for newborn infants through age 3.  As an advocate for the Suzuki in the Schools movement, Daniel structures his school curriculum on Suzuki principles as Orchestra Director at Chisholm Trail Middle School in Round Rock ISD where he teaches 6th-8th grade violin, viola, cello, bass and harp students. Additionally, Mr. Gee has taken three stages of training of the Suzuki Early Childhood Program.  He teaches this class for children from birth to age three for the Suzuki Strings of Austin having previously directed this program at the University of Texas at Austin String Project. Daniel is an active member in professional organizations such as the American String Teachers' Association, the Music Educators' National Conference, Texas Music Educators Association, Texas Orchestra Director's Association, and the Suzuki Association of the Americas (SAA).  He has recently presented conference sessions at the TMEA (2014, 2016), TODA (2015, 2016), ASTA (2010) and SAA (2012, 2010) National Conferences. In May 2012, Mr. Gee was awarded the Suzuki Association of the America's Certificate of Achievement, an award given to teachers that demonstrate an outstanding commitment to excellence in their teaching.

Gaye Detzer (Vashon, WA)
Gaye Detzer has been a Suzuki teacher for more than 30 years and currently maintains a private studio. She has taught violin classes and chamber music at Suzuki institutes in Washington, Oregon, and Alaska, as well as at Vivace! Chamber Players. Gaye plays violin and viola with the Arioso Ensemble and the Vashon-Maury Chamber Orchestra and is also the music director of the Vashon Youth String Orchestra and the Teen String Ensemble. Her family has four Suzuki children, one of whom graduated from the Cleveland Institute of Music and is now making a career as a cellist. Another is part of a rock band that has toured the United States and Europe.
Lisa Humphrey (Bellingham, WA)
Lisa Humphrey has taught Suzuki violin and viola for 15 years. She received her Suzuki violin training from Teri Einfeldt and Linda Fiore and her Suzuki viola training from Betsy Stuen-Walker. Formerly on the faculty of the Hartt School of Music, she currently runs the Humphrey Music School in Bellingham, Washington, where she maintains a studio of 50+ students. Lisa's students have performed with the National Youth Symphony USA, at Carnegie Hall, and at the Sydney Opera House. Lisa has a masters degree in viola performance from Indiana University, where she completed additional teacher training with Mimi Zweig, and a Bachelors degree in viola performance from the Hartt School of Music. Also an avid performer, she has performed solo, chamber, and orchestral music around the country and throughout Russia and Armenia. She has performed as guest artist with both the Emerson String Quartet and the Leontovich String Quartet (NYC). Lisa has recently recorded and released a series of viola sonatas, along with pianist Adam Whiting, available through Google Play. In her free time, she practices with her 6 year old (Suzuki viola and piano) and 3 year old (cello pre-Twinkle). She is a yoga enthusiast and incorporates whole body balance and awareness into her lessons.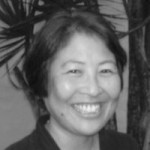 Helen Higa (Honolulu, HI)
Helen comes from a family of music teachers and was born and raised in Honolulu, Hawaii. She studied with Dr. Shinichi Suzuki for two and a half years in Matsumoto, Japan, receiving her Teacher Certification from him in 1973. Other teachers include William Starr, Louise Behrend, and Gerald Beal. In 1983, Helen became a Certified Teacher of the Alexander Technique from the American Center for the Alexander Technique in New York City, and she taught in the Center's Teacher Training Program until returning to Hawaii in 1987. In 1990 she began teaching with the late Hiroko Primrose, who founded the Suzuki program at the Punahou Music School. Helen is presently the head of this Suzuki program and has a private violin studio of over 40 students. Her other teaching positions have included the University of Tennessee's Suzuki Program, New York's School for Strings, and the Diller-Quaille School of Music. In recent years, Helen has enjoyed exploring how the Alexander Technique can offer insights and complement her students' understanding of Dr. Suzuki's violin pedagogy and philosophy. Helen serves as the president of Suzuki Talent Education of Hawaii and is a part-time member of the Honolulu Symphony.