Young Artists Program
Amy Sue Barston, Cello (New York, NY)
Praised as "passionate and elegant" by The New York Times, cellist Amy Sue Barston has performed as a soloist and chamber musician on stages all over the world, including Carnegie Hall, Alice Tully Hall, Ravinia, Bargemusic, Caramoor, Haan Hall (Jerusalem), The Banff Centre (Canada), The International Musicians Seminar (England), The Power House (Australia), and Chicago's Symphony Center. Amy is also a devoted teacher: in her home, at the New York School for Strings, as a guest teacher at Juilliard, and at numerous summer music festivals. Several of her students commute for lessons from hundreds of miles away, some from as far away as Alaska and Japan. Amy's upcoming schedule includes solo and chamber music performances in England, Sydney, New Zealand, Tokyo, New York, Los Angeles, Salt Lake, Wisconsin, Rochester, Denver, Chicago, and Germany. Amy also has a brand new CD out and available, which she had the honor to record with Grammy Award-winning contemporary classical music producer, Judith Sherman.
Jeff Thayer, Violin (San Diego, CA)
Violinist Jeff Thayer holds the Deborah Pate and John Forrest Concertmaster Chair of the San Diego Symphony Orchestra. Mr. Thayer is also a founding member of the Camera Lucida chamber music ensemble, in residence at UCSD's Conrad Prebys Music Center. Previous positions include assistant concertmaster of the Atlanta Symphony Orchestra, associate concertmaster of the North Carolina Symphony and concertmaster of the Canton (OH) Symphony Orchestra. Mr. Thayer was also formerly on the violin faculty of the Music Academy of the West where he also served as concertmaster for 13 years. He is a graduate of the Cleveland Institute of Music, the Eastman School of Music and the Juilliard School's Pre-College Division. His teachers include Zvi Zeitlin, Donald Weilerstein, Dorothy DeLay and William Preucil.
A native of Williamsport, Pennsylvania, Mr. Thayer began violin lessons with his mother at the age of three. At 14 he studied for a year at the Conservatorio Superior in Cordoba, Spain. He has appeared as soloist with the San Diego Symphony Orchestra, the Atlanta Symphony Orchestra, the Jupiter Symphony, the North Carolina Symphony, the Canton Symphony Orchestra, the Pierre Monteux School Festival Orchestra, the Spartanburg Philharmonic, the Cleveland Institute of Music Symphony Orchestra, The Music Academy of the West Festival Orchestra, the Williamsport Symphony Orchestra, the Nittany Valley Symphony Orchestra and the Conservatory Orchestra of Cordoba, among others. He attended Keshet Eilon (Israel), Ernen Musikdorf (Switzerland), Music Academy of the West, Aspen, New York String Orchestra Seminar, the Quartet Program, and as the 1992 Pennsylvania Governor Scholar, Interlochen Arts Camp. Other festivals include Interlochen, the Pierre Monteux Festival, Astoria Music Festival, the National Orchestral Institute, the National Youth Symphony, the Grand Teton Music Festival, Astoria Music Festival, Amelia Island Chamber Music Festival, La Jolla SummerFest, Mainly Mozart Festival (San Diego), Festival der Zukunft and the Tibor Varga Festival (Switzerland).
Mr. Thayer's awards include the Stephen Hahn/Lillybelle Foundation Award in Violin from the Music Academy of the West, the Starling Foundation Award, the George Eastman Scholarship and the Performer's Certificate from the Eastman School of Music.
Through a generous gift to the SDSO from Joan and Irwin Jacobs and the Jacobs' Family Trust, Jeff Thayer performs on the 1708 "Bagshawe" Stradivarius.
Violin and Viola
Ruth Marie Ballance (Kent, WA)
Ruth Marie Ballance is a violinist, teacher, and a resident of the Seattle area.  She has previously been on faculty at Samford University, where she was a member of the Samford University Quartet; University of Alabama—Birmingham; STEP Birmingham; Hochstein School of Music and Dance in Rochester, NY; Cleveland Institute of Music and Broadway School of Music and the Arts in Ohio; Credo Chamber Music at Oberlin College; and Austin Chamber Music Center Summer Workshop.  Ruth Marie studied violin with Leonard Posner, Linda Cerone, David Russell, and Paul Kantor among others, and received the Cleveland Institute of Music Jerome Gross Prize in Violin in 2001.  A 2011 recipient of the Suzuki Association of the Americas Certificate of Achievement, she has taken Suzuki teacher training with Ronda Cole, Edmund Sprunger, Alice Joy Lewis, Patricia D'Ercole, Carol Dallinger, Nancy Jackson, Cathryn Lee, and Christie Felsing.  Ms. Ballance has been published several times in the American Suzuki Journal and has presented at both the SAA Conference and the ASTA Conference. She has performed as a concerto soloist with the Austin Symphony, the Austin Civic Orchestra, the Cleveland Institute of Music Orchestra, and the Huntsville Youth Orchestra among others, as well as performing as a member of the Alaska Quartet in several states.
Reagan Brasch (Farmington, CT)
Reagan Brasch grew up in the Suzuki method studying with Paula Woyton in Texas. She graduated with a bachelors of music in violin performance and received her masters in music with an emphasis in Suzuki Pedagogy from the University of Denver. After teaching with Denver Talent Education for five years with James Maurer, she moved to Chicago to teach at the Music Institute of Chicago (MIC) under the direction of Gilda Barston. She has had additional Suzuki training from Linda Fiore, Joanne Bath, Ann Smelser, Michele George, Doris Preucil, and Pat D'Ercole. Mrs. Brasch gives both private and group instruction in Suzuki. She also is the program director of the early childhood Musikgarten classes to toddlers and preschoolers, as well as Events Coordinator for MIC's Suzuki Program. She was awarded Outstanding Teacher by the Alliance for Early Childhood and the Certificate of Achievement Award from the SAA. Mrs. Brasch has taught extensively at Suzuki institutes and workshops around the country.
Daniel Gee Cordova (Austin, TX)
Daniel teaches for the Suzuki Strings of Austin, which offers private and group violin and viola instruction as well as a Suzuki Early Childhood Education class for newborn infants through age 3.  As an advocate for the Suzuki in the Schools movement, Daniel structures his school curriculum on Suzuki principles as Orchestra Director at Chisholm Trail Middle School in Round Rock ISD where he teaches 6th-8th grade violin, viola, cello, bass and harp students. Additionally, Mr. Gee has taken three stages of training of the Suzuki Early Childhood Program.  He teaches this class for children from birth to age three for the Suzuki Strings of Austin having previously directed this program at the University of Texas at Austin String Project. Daniel is an active member in professional organizations such as the American String Teachers' Association, the Music Educators' National Conference, Texas Music Educators Association, Texas Orchestra Director's Association, and the Suzuki Association of the Americas (SAA).  He has recently presented conference sessions at the TMEA (2014, 2016), TODA (2015, 2016), ASTA (2010) and SAA (2012, 2010) National Conferences. In May 2012, Mr. Gee was awarded the Suzuki Association of the America's Certificate of Achievement, an award given to teachers that demonstrate an outstanding commitment to excellence in their teaching.
Gaye Detzer (Vashon, WA)
Gaye Detzer has been a Suzuki teacher for more than 30 years and currently maintains a private studio. She has taught violin classes and chamber music at Suzuki institutes in Washington, Oregon, and Alaska, as well as at Vivace! Chamber Players. Gaye plays violin and viola with the Arioso Ensemble and the Vashon-Maury Chamber Orchestra and is also the music director of the Vashon Youth String Orchestra and the Teen String Ensemble. Her family has four Suzuki children, one of whom graduated from the Cleveland Institute of Music and is now making a career as a cellist. Another is part of a rock band that has toured the United States and Europe.
Leo Kitajima Geefay (Mountain View, CA)
Leo Kitajima Geefay is an active musician and educator with an eclectic background in violin pedagogy, improvisation, composition, and arranging. He grew up in Los Angeles studying violin and music theory at the Colburn School of Performing Arts. Fascinated by many musical genres, Leo received his Bachelor of Music in Jazz Studies at the University of Southern California as the only jazz violinist in the program. Realizing the value of improvisation, Leo began introducing the concept to students of all ages in creative and accessible ways. He continued developing his unique pedagogical approach at Northwestern University, where he earned his Master of Music Education. Leo encourages all students to deepen their joy for music by improvising and creating new music.
Leo currently teaches orchestra, jazz, and electronic music at Menlo School in California. He has also taught at the Colburn School, Pasadena Conservatory of Music, and Westridge School. Photo by Pete Zivkov.
Lisa Humphrey (Bellingham, WA)
Lisa Humphrey has taught Suzuki violin and viola for 15 years. She received her Suzuki violin training from Teri Einfeldt and Linda Fiore and her Suzuki viola training from Betsy Stuen-Walker. Formerly on the faculty of the Hartt School of Music, she currently runs the Humphrey Music School in Bellingham, Washington, where she maintains a studio of 50+ students. Lisa's students have performed with the National Youth Symphony USA, at Carnegie Hall, and at the Sydney Opera House. Lisa has a masters degree in viola performance from Indiana University, where she completed additional teacher training with Mimi Zweig, and a Bachelors degree in viola performance from the Hartt School of Music. Also an avid performer, she has performed solo, chamber, and orchestral music around the country and throughout Russia and Armenia. She has performed as guest artist with both the Emerson String Quartet and the Leontovich String Quartet (NYC). Lisa has recently recorded and released a series of viola sonatas, along with pianist Adam Whiting, available through Google Play. In her free time, she practices with her 6 year old (Suzuki viola and piano) and 3 year old (cello pre-Twinkle). She is a yoga enthusiast and incorporates whole body balance and awareness into her lessons.
 Cello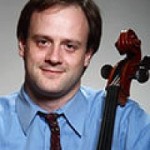 Nakajima Sensei is a renowned cellist and cello teacher trainer. He was present at the first Japan-Seattle Suzuki Institute on the Seattle Pacific University Campus in 1988 and continues to be part of our institute when travel from Japan is possible. He has participated in international music conferences across the world, including the 2006 Suzuki World Convention in Turin, Italy, and is currently serving as Chair of the Cello Committee for the International Suzuki Association.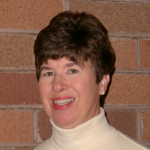 String Bass
 

Enrichment courses
What keeps us coming back is the quality of teachers.
JSSI is always well-run, we feel very well supported, and we will definitely attend again, whether in person/virtual.
Seize the opportunity to study with our world-class faculty at JSSI 2021!