Administration
Erin Rushforth, Director (San Antonio, TX)
Erin Rushforth is a registered Suzuki violin teacher and freelancer with an eye for detail and a penchant for planning. She grew up as a Suzuki kid in Rochester, MN, and studied in high school with Mary West of the MacPhail Center for Music. Erin earned her MA in French studies from Brigham Young University. She has studied Suzuki pedagogy with Liz Arbus, Linda Fiore, Cathy Lee, and Pat d'Ercole. When she doesn't have a violin tucked under her chin, she can be found supervising music practice with her children, walking the dog, planning getaways with her husband, running, reading, or otherwise avoiding the laundry.
Kristina Turner, Registrar (Bellingham, WA)
Kristina Turner is a registered Suzuki violin and viola teacher as well as a Suzuki mom. She studied violin at Western Washington University with Walter Schwede and has been a member of the Whatcom Symphony Orchestra for over a decade. Kris serves on the board of the Suzuki Association of Washington State and has been participating at JSSI since 2010. One of her lesser-known talents is competing with horses and training dogs in agility and obedience. In her downtime, you can find Kris spending time with her family and her dog Solo.
---
Advanced Program
Amy Sue Barston, Cello (New York)
Praised as "passionate and elegant" by The New York Times, cellist Amy Sue Barston has performed as a soloist and chamber musician on stages all over the world, including Carnegie Hall, Alice Tully Hall, Ravinia, Bargemusic, Caramoor, Haan Hall (Jerusalem), The Banff Centre (Canada), The International Musicians Seminar (England), The Power House (Australia), and Chicago's Symphony Center. Amy is also a devoted teacher: in her home, at the New York School for Strings, as a guest teacher at Juilliard, and at numerous summer music festivals. Several of her students commute for lessons from hundreds of miles away, some from as far away as Alaska and Japan. Amy's upcoming schedule includes solo and chamber music performances in England, Sydney, New Zealand, Tokyo, New York, Los Angeles, Salt Lake, Wisconsin, Rochester, Denver, Chicago, and Germany. Amy also has a brand new CD out and available, which she had the honor to record with Grammy Award-winning contemporary classical music producer, Judith Sherman.
Sherry M. Cadow, Violin (Los Angeles, CA)
Sherry Mendoza Cadow received her bachelor's degree in music at Manhattan School of Music. Her principal studies at Manhattan School were with Louise Behrend. She also received two years of Suzuki training with Ms. Behrend at the School for Strings in New York and became a Suzuki teacher trainer in 2001. In addition, she has completed extensive solo and chamber music studies with Joseph Fuchs at AUSCMI in upstate New York. Her string quartet performances include a tour of Italy and a performance in Cali, Columbia. She has played in professional orchestras along the East Coast, including the Virginia Symphony, Florida West Coast Symphony, and the Long Island Philharmonic under Marin Alsop. A former faculty member of Brooklyn College Preparatory Division and Queensborough College Suzuki Program, Ms. Cadow has taught at institutes and workshops in Alaska, Oregon, Colorado, New York, Minnesota and California. Currently, she is on the violin faculty and serves as the instructor for the Suzuki violin teacher training program at The Colburn School in Los Angeles, California.
---
Violin and Viola
Reagan Brasch (Chicago, IL)
Reagan Brasch grew up in the Suzuki method studying with Paula Woyton in Texas. She graduated with a bachelors of music in violin performance and received her masters in music with an emphasis in Suzuki Pedagogy from the University of Denver. After teaching with Denver Talent Education for five years with James Maurer, she moved to Chicago to teach at the Music Institute of Chicago (MIC) under the direction of Gilda Barston. She has had additional Suzuki training from Linda Fiore, Joanne Bath, Ann Smelser, Michele George, Doris Preucil, and Pat D'Ercole. Mrs. Brasch gives both private and group instruction in Suzuki. She also is the program director of the early childhood Musikgarten classes to toddlers and preschoolers, as well as Events Coordinator for MIC's Suzuki Program. She was awarded Outstanding Teacher by the Alliance for Early Childhood and the Certificate of Achievement Award from the SAA. Mrs. Brasch has taught extensively at Suzuki institutes and workshops around the country.
Gaye Detzer (Vashon, WA)
Gaye Detzer has been a Suzuki teacher for more than 30 years and currently maintains a private studio. She has taught violin classes and chamber music at Suzuki institutes in Washington, Oregon, and Alaska, as well as at Vivace! Chamber Players. Gaye plays violin and viola with the Arioso Ensemble and the Vashon-Maury Chamber Orchestra and is also the music director of the Vashon Youth String Orchestra and the Teen String Ensemble. Her family has four Suzuki children, one of whom graduated from the Cleveland Institute of Music and is now making a career as a cellist. Another is part of a rock band that has toured the United States and Europe.
Daniel Gee Cordova (Austin, TX)
Daniel teaches for the Suzuki Strings of Austin, which offers private and group violin and viola instruction as well as a Suzuki Early Childhood Education class for newborn infants through age 3.  As an advocate for the Suzuki in the Schools movement, Daniel structures his school curriculum on Suzuki principles as Orchestra Director at Chisholm Trail Middle School in Round Rock ISD where he teaches 6th-8th grade violin, viola, cello, bass and harp students. Additionally, Mr. Gee has taken three stages of training of the Suzuki Early Childhood Program.  He teaches this class for children from birth to age three for the Suzuki Strings of Austin having previously directed this program at the University of Texas at Austin String Project. Daniel is an active member in professional organizations such as the American String Teachers' Association, the Music Educators' National Conference, Texas Music Educators Association, Texas Orchestra Director's Association, and the Suzuki Association of the Americas (SAA).  He has recently presented conference sessions at the TMEA (2014, 2016), TODA (2015, 2016), ASTA (2010) and SAA (2012, 2010) National Conferences. In May 2012, Mr. Gee was awarded the Suzuki Association of the America's Certificate of Achievement, an award given to teachers that demonstrate an outstanding commitment to excellence in their teaching.
Helen Higa (Honolulu, HI)
Helen comes from a family of music teachers and was born and raised in Honolulu, Hawaii. She studied with Dr. Shinichi Suzuki for two and a half years in Matsumoto, Japan, receiving her Teacher Certification from him in 1973. Other teachers include William Starr, Louise Behrend, and Gerald Beal. In 1983, Helen became a Certified Teacher of the Alexander Technique from the American Center for the Alexander Technique in New York City, and she taught in the Center's Teacher Training Program until returning to Hawaii in 1987. In 1990 she began teaching with the late Hiroko Primrose, who founded the Suzuki program at the Punahou Music School. Helen is presently the head of this Suzuki program and has a private violin studio of over 40 students. Her other teaching positions have included the University of Tennessee's Suzuki Program, New York's School for Strings, and the Diller-Quaille School of Music. In recent years, Helen has enjoyed exploring how the Alexander Technique can offer insights and complement her students' understanding of Dr. Suzuki's violin pedagogy and philosophy. Helen serves as the president of Suzuki Talent Education of Hawaii, and is a part-time member of the Honolulu Symphony.
Mihoko Hirata (Bellevue, WA)
A native of Matsumoto, Japan, Mihoko Hirata received her teacher training under the personal guidance of Dr. Suzuki. In 1967, she was selected by Dr. Suzuki to be one of the first teachers to introduce his method in the United States. In addition to William Starr, Mihoko received a Creating a Learning Community Award from the SAA, recognizing her as the "Spirit of Suzuki in the Northwest." Mihoko is a member of the National Registry of Suzuki Violin Teacher Trainers. She has established Suzuki programs in Seattle and Bellingham, Washington, and has presented workshops and master classes throughout the United States and Canada.
Joseph Kaminsky
Joseph Kaminsky has taught violin for over 40 years. His teachers have been Almita Vamos, Roland Vamos, Shinichi Suzuki, John Kendall, Fryderyk Sadowski, and Donna Wiehe. In 1985, he became one of the youngest registered SAA teacher-trainers.  Since 2000, Mr. Kaminsky has authored more articles than any other string teacher to appear in the American Suzuki Journal apart from Shinichi Suzuki. He has developed the "Vibrato From the Ground Up" DVD for teaching vibrato and has authored a set of violin technique books as an adjunct to the Suzuki volumes.
Mr. Kaminsky is sought after as a guest clinician, having taught over 350 workshops/institutes in 33 states, Canada, Puerto Rico, at the 2006 International String Conference in Singapore, and at the 1999 World Suzuki Conference in Matsumoto, Japan. He has former students playing in professional orchestras, but the vast majority of his students have gone on to their chosen fields, enhanced by the discipline, cognitive skills, and love of music that a Suzuki education can bring.
Mr. Kaminsky was the MoASTA 2014 "Artist Teacher of the Year" and the 2000 "Studio Teacher of the Year.  His website is  www.kirkwoodacdemyofmusic.com.
Cory Lee (New York, NY)
Described by The Epoch Times, "Corin Lee has that honesty—he plays the way he feels, and comfortably too." He is an acoustic, electric, and baroque violinist who incorporates technology into all genres of music to push the limits of how music can be performed. He has performed his "musically marvelous" (Steve Reich) electronic arrangements in prestigious venues throughout the United States including Carnegie Hall's Stern Auditorium. As the winner of NTD-TV's Chinese International Violin Competition, he has also soloed in Merkin Concert Hall, the University of Reno-Nevada, The Harvard Club of New York City, with the Bainbridge Symphony Orchestra, and Oakland Civic Orchestra. As a chamber musician, Mr. Lee is currently a violinist in the string quartet ETHEL which is acclaimed as "unfailingly vital" (The New York Times), "brilliant," "downtown's reigning string quartet" (The New Yorker), and "one of the most exciting quartets around" (Strad Magazine). ETHEL invigorates the contemporary music scene with exuberance, intensity, imaginative multimedia programming, and exceptional artistry. Performances include Carnegie Hall's Zankel Auditorium, Alice Tully Hall at Lincoln Center, The Metropolitan Museum of Art, The Smithsonian National Portrait Gallery, FOX, and NBC News. Mr. Lee received his Masters of Music degree from Yale University with Ani Kavafian and received his Bachelor of Music degree at The Juilliard School where he studied with Hyo Kang and Naoko Tanaka. Other teachers include Baroque specialist Robert Mealy, Cathryn Lee, Wei-He, and Dame Camilla Wicks. Mr. Lee is currently under Baylin Artists Management. Outside of performing, Mr. Lee runs Liberated Performer, a program that helps musicians perform at their optimal level at auditions, competitions, and concerts.
Cathy Lee (San Francisco, CA)
San Francisco based violin teacher Cathryn S. Lee has taught families and teachers around the world since 1976. She is respected for teaching all ages and levels using her detailed and practical "best of both worlds" approach inspired by her studies with Dr. Shinichi Suzuki and her "traditional" studies with concert artist Dame Camilla Wicks. As a teacher trainer, Cathryn has taught and lectured at SAA National conferences, Leadership Summits, Suzuki Method World Conferences, the first International Suzuki Teacher Trainer Conference in 2009 and most recently at the 16th World Conference.  She has given master classes and pedagogy classes in Australia, Canada, England, Italy, Japan, New Zealand and throughout the United States.  Cathryn is also a guest lecturer at the San Francisco Conservatory of Music. Cathryn is the author of Bow Exercises, Bow Strokes and the Bow Stroke Excerpt books. In 1977, Cathryn founded the Suzuki Music Studio of San Francisco where she continues to teach students and train teachers.  Her students have held titled chairs in numerous youth and school orchestras and placed in competitions including the Junior Bach Festival.  Cathryn has a B.A. in Performance and Composition, M. A. in Performance from San Francisco College for Women and a teaching certificate from the Talent Education Institute in Japan.  She and her husband raised their sons, Whitney an actor/singer/violinist in New York City and Corin, a violinist and graduate of Juilliard and Yale University.
Allen Lieb (New York, NY)
Allen Lieb received his M.M. in Performance from SIU/Edwardsville, studying Suzuki pedagogy with John Kendall. He holds a Teacher Training Certificate from the Talent Education Research Institute in Japan following several years' instruction with Dr. Shinichi Suzuki. A registered Teacher-Trainer with the Suzuki Association of the Americas since 1981, Allen has taught at institutes, workshops and conferences across the US, Canada, Central America, Europe, Asia, Australia and New Zealand. In July 2017, Allen will become CEO of the International Suzuki Association. He is Chair of the ISA and SAA Violin Committees, a member of the SAA Heritage Committee and a frequent contributor to the SAA Journal. Currently residing in New York City, Allen is Head of the Violin Department and Instructor for the Teacher-Training Seminar at The School for Strings. He is also a violin instructor at The Diller-Quaile School of Music where he was a recipient of the 2012 Clifford/Levy Creativity Grant. For 13 years Allen served as Curriculum Coordinator for the Newark Early Strings Program, a Suzuki-based violin program jointly sponsored by the Newark Public Schools and the New Jersey Symphony Orchestra, for which he was recognized with the 2008 Samuel Antek Award for Music Education.
Barbara Riley (Ellensburg, WA)
Barbara Riley grew up in Minnesota and studied violin at the New England Conservatory. She received her Bachelor and Master of Music degrees in Viola Performance from Western Washington University in Bellingham, Washington. On a visit to Japan in 1980, she met Dr. Shinichi Suzuki and returned to Bellingham to begin teaching with the Suzuki Method. In 1988, she had the privilege of spending two months in Matsumoto studying with Dr. Suzuki, and will never forget this wonderful experience. For over 20 years, she led a busy life in Seattle, teaching violin and viola and free-lancing. Since moving to Ellensburg, Washington in 2005, Barbara teaches violin and viola in her home studio and runs a SECE class in an assisted-living facility. She performs with the Zephyr String Ensemble, plays fiddle in her Celtic trio, Prairie Spring, and viola with the Yakima Symphony Orchestra. Barbara has taught at Suzuki Institutes in Seattle and Walla Walla, Washington as well as in Oregon and Idaho. She enjoys life on a small farm with her husband, a dog, and two horses.
Satoko Robert (Mill Creek, WA)
Satoko Robert earned a Master of Music in Violin Performance from the University of Massachusetts and an Artist Diploma from Kyoto University of Art and Music. She received most of her Suzuki teacher training from Dr. William Starr. Satoko has taught violin and viola for over 40 years and also performs and coaches chamber ensembles. Before moving to Washington, she was an assistant professor of music education at Westminster Choir College in Princeton, NJ. Satoko volunteers as a bilingual liaison to the SAA and ISA, and she has taught at many Suzuki institutes and workshops across the United States. The two things Satoko loves most, besides her family and her work as a Suzuki teacher, are chamber music and dogs.
Lucy Shaw (Redmond, WA)
Lucy Shaw is an active performer, Suzuki teacher, and clinician currently based in the Seattle, WA area. A native of Nova Scotia, Canada, she received her Bachelor degree at the S.C. Eckhardt-Gramatte Conservatory of Music at Brandon University in Manitoba, Canada, and her Master of Music in Violin Performance at the Shepherd School of Music at Rice University in Houston. Important musical influences include Sergiu Luca, Francis Chaplin, Sydney Harth and Jean-Jacques Kantorow. For eighteen years Lucy was owner/director of the Village Violin School in Houston where she was an active member of the Houston Area Suzuki Strings Association coordinating annual teacher development seminars, Suzuki graduations, and workshops. As a guest teacher and clinician, Lucy has taught at workshops and institutes in Canada, Mexico and throughout the continental United States. An ardent supporter of the SAA, Lucy served as violin coordinator for the Suzuki Association of the America's 2008 National Conference and has served on the SAA Board of Directors.
Edmund Sprunger
A former student of Dr. Shin'ichi Suzuki, 
Suzuki Method
™ originator, Edmund Sprunger has taught violin for more than 30 years, including over 300 workshops and master classes throughout North America, South America, and Europe; and is a Registered Teacher Trainer with the Suzuki Association of the Americas.  He has presented sessions at numerous state, national, and international conferences.  Mr. Sprunger holds a BA in music from Goshen College, where he studied violin with Lon Sherer, and piano and piano pedagogy with Marvin Blickenstaff.  Also trained as a psychotherapist, he holds a Masters in Social Work from the University of Michigan and has done post-degree training with the Michigan and St. Louis psychoanalytic institutes.  Additional violin studies have been with Chihiro Kudo, Reinaldo Couto (Alexander Technique/Violin), Kent Perry, and Anna Martin. He has served on the Board of Directors of the Suzuki Association of the Americas and as Chair of the American String Teachers Association's [ASTA] Committee on Studio Instruction.  In 2004 he received an ASTA Citation for Leadership and Merit.  For several years he served as Director of the Child Development Program at the St. Louis Psychoanalytic Institute.  In addition to his studio teaching, he is a psychotherapist in private practice. His books, 
Helping Parents Practice:  Ideas for Making It Easier (Vol. 1) 
and
 Building Violin Skills: A Set of Plans Designed to Help Parents and Children Construct Positive Practices
, are available from 
yespublishing.com
. 
---
Cello
Blake Brasch, (Chicago, IL)
A respected teacher, Blake's students have been selected to participate in master classes at the Suzuki Association of the Americas (SAA) conference in Minnesota, and have served as principal players at Evanston Township, New Trier, and Stevenson High School as well as in the Midwest Young Artists Orchestra.  In addition, his students have been prize-winners in the Society of American Musicians (SAM) competition and have gone on to study music at Northwestern University, Eastman School of Music, Cleveland Institute of Music, Stanford University, Yale University and Indiana University, among others. As an administrator, Blake has served as a staff member of the Denver Suzuki Institute and has been part of the administrative team of a Suzuki Institute each summer.  He currently serves as Administrative Director of the Chicago Suzuki Institute and coordinates the MIC Mid-Winter Suzuki workshops.
David Holmes
David Holmes grew up in Texas but has lived in Minneapolis since 1993. He holds a Bachelor of Music degree from the University of Houston and a Master of Music and Doctor of Musical Arts degree from the University of Kansas (1993).   A Suzuki teacher for 20 years, David has been a guest clinician at over 50 Suzuki institutes in 10 states.  He has completed coursework in all 10 Suzuki books as well as the Suzuki Principles in Action course.  David has presented at the Suzuki National Conference twice, most recently in 2014 on the subject of sautillé.  He was awarded the Master Studio Teacher Award in 2014 from the Minnesota String and Orchestra Teachers Association (MNSOTA). As cello columnist for the award-winning MNSOTA Journal for the past 10 years, David has published numerous articles on cello pedagogy.  He has been published in the American String Teacher's Association (ASTA) journal.   David taught at the Augsburg College Suzuki Talent Education Program from 1994-2014.  He currently teaches at the North Star Cello Academy in the twin cities. David is the cellist in the Northern Lights String Quartet, is an artist member of Thursday Musical, has been principal cellist of the Minnetonka and Bloomington Symphonies, and has performed with the Minnesota Opera Orchestra.
Alice Ann O'Neill
Dr. Alice Ann M. O'Neill has extensive experience performing in professional orchestras and chamber ensembles, and as a solo cellist throughout Europe, Canada, and the U.S.  Dr. O'Neill is a teacher trainer for the Suzuki Association of the Americas and shares her gifts at clinics, workshops, and institutes and presents at international education and research conferences. Her articles are published in The Journal of Research in Music Education, the American Suzuki Journal, and the Vincentian Heritage Journal.
Dr. O'Neill's young cellists have appeared on the National Public Radio show "From the Top," and won top prizes at the St. Paul's String Quartet and Fischoff chamber music competitions. Her cellists have continued their studies at Rice University-Shepherd School of Music, Cincinnati Conservatory of Music, Cleveland Institute of Music, OSU, Catholic University of America, Aspen Music Festival, Meadowmount School of Music, Indiana University, Harvard and the Juilliard School. Dr. O'Neill currently teaches at Mount St. Joseph Talent Education in Cincinnati, Ohio, and also teaches cello, pedagogy, coaches chamber music and supervises pre-service music teachers at Mount St. Joseph University. She is a Catholic nun and member of the Sisters of Charity.
Barbara Wampner (San Francisco, CA)
Barbara Wampner maintains an active private studio and has taught at international conferences in Europe, Japan, Australia and Korea and Canada. She has also taught at festivals in Peru and Chile, and numerous summer institutes in the United States. Barbara received a Master of Arts with cello studies with Margaret Rowell from San Francisco State University and a Bachelor of Music Education from Northwestern University. She is a registered SAA teacher-trainer, has served on the SAA board of directors, and has edited the American Suzuki Journal cello column. Barbara was an active member of the International Suzuki Association Cello Committee during the revisions of the cello repertoire, Books 4-8.
---
String Bass
Kate Jones (Richland Hills, TX)
Kate Jones completed her DMA studying with Jeff Bradetich at the University of North Texas. She received her Master of Music degree at Cleveland Institute of Music with Max Dimoff and Jeff Bradetich, and her Bachelor of Music degree from Illinois Wesleyan University with Judith Hanna.  In the fall of 2014, Jones joined the faculty of Hurst-Euless-Bedford ISD as the Suzuki Bass Specialist.  She performs as principal bassist of the Texas Chamber Music Project, and as a substitute bassist in other DFW orchestras.
In summers past she has participated in FAVA France and Music School Festival Orchestra at Chautauqua Institution. She has been a clinician at the SAA Conference and completed her Suzuki Bass Book 5 training with Virginia Dixon and has taken George Vance teacher training courses with Johnny Hamil. She has taught at festivals such as Colorado Suzuki Institute, DFW WOW Suzuki Institute, the University of Wisconsin—Stevens Point Suzuki Institute, Austin Bass Workshop, Kansas City Bass Workshop, Ozark Mini Bass Project, Viva el Bajo, and the North Texas Suzuki Spring Festival.
In 2018, Jones started a bass workshop in collaboration with the International Society of Bassists board called DFW Bass Day. She has appeared as a recitalist and guest clinician at the University of Houston, Baylor University, and the University of North Texas.
---
Dalcroze & Orchestra
Jared Ballance is a dedicated performer and teacher in many fields.  His cello playing has been praised by Cleveland Plain Dealer for its "poetic and dramatic panache".  He has performed chamber music with members of the Cleveland Orchestra and was the cellist of the Samford String Quartet and the Brandywine Trio.  He currently performs as a member of the Ballance Duo and in a piano trio with William Chapman Nyaho and Ruth Marie Balance. Dr. Ballance teaches Dalcroze extensively with his own students and at summer music programs.  He studied Dalcroze and pedagogy with David Brown at CIM, with Robert Abramson and Daniel Cataneo at Juilliard, with Anne Farber and Lisa Parker at Longy, and with Dr. Stephen Moore.   Dr. Ballance earned the Dalcroze Certificate from the Juilliard School. Dr. Ballance has studied, performed, and taught extensively on five instruments.  He earned BM and MM degrees in cello performance from the Cleveland Institute of Music, a DMA in cello performance and literature and MM in music theory pedagogy from the Eastman School of Music, and the Dalcroze Certificate from Juilliard. He and his wife (a violin teacher) maintain teaching studios in Kent and Gig Harbor, WA.
Tam Osborne (Lake Forest Park, WA)
Tam Osborne is a graduate of the University of Washington, where he received a Bachelor of Music and a Bachelor of Music Education. He received his Master of Education from Seattle Pacific University, along with Administrative (Principal) credentials. He has been the administrator of visual and performing arts in the Edmonds School District and a member of the board of the Washington Music Educators' Association. Tam has been actively affiliated with youth symphony organizations in Washington, Oregon, Alaska, and Idaho for over 20 years, and conducts regularly with the Everett and Cascade youth symphonies. He is currently the director of staffing and human resources in the Edmonds School District.
Marcus Tsutakawa (Seattle, WA)
Marcus Tsutakawa has been a music teacher in the Seattle Public Schools since 1979, and the director of the award-winning Garfield Orchestras since 1985. He is a former member of the Board of Directors of the Seattle Symphony and is in his ninth season as director of the Seattle Junior Symphony. Awards include the Prix de Martell, recognizing "Champions of Classical Music" (1992); the A&E Network Biography "Community Hero" Award (2002); the Mayor's Arts Award for Excellence (2005); recognition as a community leader in the Follow the Leader Program sponsored by Macy's, The Seattle Times, and KING5 TV (2006); and the University of Washington College of Arts and Sciences "Distinguished Alumni" Award (2007). Guest conducting honors include the 2008 Indiana All-State Orchestra and the Suzuki Youth Orchestra of America at the 2008 Suzuki National Convention, among others. He is the son of well-known Northwest artist George Tsutakawa.
---
Piano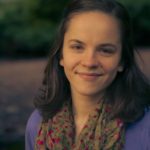 Charlotte Dike (MT)
Born in the Midwest, Charlotte Dike grew up in a musical household with a cellist and violinist for parents and has played piano as long as she can remember. While she received classical training, her musical interests quickly expanded into ragtime, musicals, pop music, R&B, and movie soundtracks. Ensemble playing was also a fundamental part of Charlotte's musical upbringing. At a young age, she played with the local youth orchestra and was frequently recruited to accompany her sister on vocals, her mother's cello students, and her school choir.
Charlotte's family moved to the Pacific Northwest in 2000. As a student of the Academy of Music Northwest, she had the privilege of performing classical chamber music in recital and on KING FM radio. At the age of fifteen, Charlotte entered the University of Washington and soon began playing for weddings, church services, and other events, as well as accompanying her fellow students for recitals and auditions. She received her Bachelor of Music in Piano Performance and Bachelor of Arts in Scandinavian Studies in 2008. In 2011, Charlotte received a Master of Music in Piano Performance from the University of British Columbia, where she studied under renowned pianist Jane Coop. She continues to enjoy playing across a wide variety of genres, including Classical, Jazz, Ragtime, Country, Hip-Hop, Pop music, and movie soundtracks. Charlotte performs regularly as a soloist and member of various ensembles and maintains a private piano studio.
Keely Sawyer (Poulsbo, WA)
Keely Sawyer started her Suzuki experience at age 7 as a piano student of Peggy Swingle on Bainbridge Island. She continued her piano studies at Northwestern University and graduated in 2003 with a B.M in Piano Performance and a B.A. in  Sociology. After a quick jaunt in the South doing non-profit work, she moved back to the Pacific Northwest in 2004 and opened a Suzuki piano studio on Bainbridge Island. She is currently in the Masters of Social Work program at the University of Washington and plans to work in Juvenile Justice upon graduating this December. In addition, she is a Suzuki parent to three daughters: Iris, a violin student of Katherine Davies, Nora, a cello student of Priscilla Jones, and Catherine, a soon-to-be student of Katherine Davies.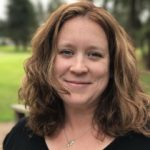 Lindsay Serdar (Sammamish, WA)
Born to symphony musicians, Lindsay Serdar began violin lessons at 3 and piano lessons at 5. She studied violin with her parents until 5th grade, when she moved into Marcia Henry's studio, where she would stay through high school. Meanwhile, on the piano, Lindsay studied with Suzuki teacher Anna Nogaj through 4th grade and then moved into Yuri Iwasaki's studio until her high school transition to Claude Hobson. All the while, her parents helped her to realize her love of collaboration, through participation in their team-taught Suzuki studio and with Lindsay's fellow members of the Central Illinois Youth Symphony.
Lindsay earned her BM in piano at the University of Illinois with Ian Hobson. When her husband was transferred to CA, Lindsay earned her BM & BME in violin from San Jose State University, where she studied with the Cypress String Quartet. Unable to put one instrument down in favor of another, Lindsay kept busy as a collaborative pianist for Cypress' studio and other performing opportunities in the Bay Area. After graduating, the Serdars returned to Illinois. Lindsay spent a year as the pianist for the Peoria Symphony's 2012-2013 season before moving to the Seattle area. Lindsay teaches piano and violin privately and accompanies and coaches for several local string studios. She and her husband live in Sammamish with their three children.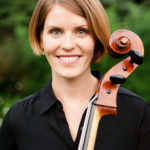 Megan Titensor (Seattle, WA)
Megan Titensor is an influential cellist and devoted teacher who moved to Seattle in 2017. She plays with the Northwest Symphony Orchestra and is an active freelance cellist. She is the founder and director of Little Spark Music, the only Suzuki Early Childhood Education program in Seattle. Previously, Megan taught in a Suzuki-based program in Cusco, Peru in addition to building her own cello studios in Salt Lake City, UT and Boulder, CO. Megan learned piano from the age of 6 and later picked up cello in public school orchestra at the age of 12. She went on to study music in college where she completed coursework in piano pedagogy, but ultimately, her passion for cello won over. Megan holds a Bachelor's and Master's degree in Cello Performance. She has completed comprehensive Suzuki cello teacher training and enjoys accompanying her own students.Megan spends her leisure time in the mountains on skis, on a bicycle, or rock climbing with her husband.
Adam Whiting (OR)
Adam Whiting began Suzuki piano lessons at age five-and-a-half. He attended his first Oregon Suzuki Institute at age 6. In the middle of 4th grade, he dropped out of public school to be homeschooled by his father and have more time to sleep and practice. After a few wonderful opportunities playing keyboard with the Metropolitan Youth Orchestra in Portland, Oregon, he started cello lessons at age 11, so that he could play with MYS regularly. A few weeks before his fourteenth birthday, he began taking college classes at Marylhurst University, because his piano teachers, Sr. Patricia Baxter SNJM and Sr. Anne Cecile Daigle SNJM, announced that he was ready to benefit from music theory classes. He began taking academic classes at Clackamas Community College a year later. In 2002, after seven years at Marylhurst University, he graduated with a BM in performance. Having worked with the Cavani string quartet for six summers at the Britt Chamber Strings Camp in Ashland, Oregon (five years as a cellist and the last year as the pianist of a pre-formed piano quartet) and thriving in the non-competitive, supportive, friendly, cooperative, joyous environment that the Cavani somehow created every year, he knew that CIM, their school of residence, was where he wanted to go. He auditioned at CIM and was accepted into their master of music in piano performance program. A year later, seeking more collaborative and chamber music experiences, and impressed by Head of Collaborative Piano Anita Pontremoli's awareness of all of his non-solo projects, he doubled up his piano degree with CIM's accompanying degree, adding an extra year to his projected stay at CIM. In 2005, he graduated from CIM with a double masters degree in piano performance and accompanying–with a side of cello–and was hired to return as a staff accompanist. The Oregon Suzuki Institute also invited him to return as faculty: accompanist, chamber music coach, and instructor of Intro to Accompanying for advanced piano students. Adam joined the faculty of Japan Seattle Suzuki Institute in 2015.Save
Save
Save
Save
Save
Save
Save
Save
Save