Young Artists Program
Amy Barston, Cello (Swarthmore, PA)
Praised as "passionate and elegant" by The New York Times, cellist Amy Sue Barston has performed as a soloist and chamber musician on stages all over the world, including Carnegie Hall, Alice Tully Hall, Ravinia, Bargemusic, Caramoor, Haan Hall (Jerusalem), The Banff Centre (Canada), The International Musicians Seminar (England), The Power House (Australia), and Chicago's Symphony Center. Amy is also a devoted teacher: in her home, at the New York School for Strings, as a guest teacher at Juilliard, and at numerous summer music festivals. Several of her students commute for lessons from hundreds of miles away, some from as far away as Alaska and Japan. Amy's upcoming schedule includes solo and chamber music performances in England, Sydney, New Zealand, Tokyo, New York, Los Angeles, Salt Lake, Wisconsin, Rochester, Denver, Chicago, and Germany. Amy also has a brand new CD out and available, which she had the honor to record with Grammy Award-winning contemporary classical music producer, Judith Sherman.
Elisa Barston, Violin & Viola (Seattle, WA)
Praised for her "glowing sound" and "technical aplomb" (The Strad), violinist Elisa Barston is the Seattle Symphony's Principal Second Violin. Prior to the appointment, she served as the Associate Concertmaster of the St. Louis Symphony Orchestra for eight seasons and was a first violin section member of The Cleveland Orchestra. As a soloist and chamber musician, Barston has performed extensively throughout the United States, Europe and Asia, appearing with the Chicago Symphony, the Los Angeles Philharmonic, and the St. Louis and Taipei symphony orchestras, among many others. In 1986, she made her European debut with the English Chamber Orchestra at the request of Sir Yehudi Menuhin. Barston studied at the University of Southern California and Indiana University.  photo © Larey McDaniel

Dr. Kara Eubanks, Violin (Eugene, OR)
Dr. Kara Eubanks is the director of the Willamette Violin Academy in Eugene, Oregon. Kara has performed solo and chamber music across the United States, Canada, France, Germany, Holland, and the Czech Republic. Her orchestral career includes membership in the Chicago Civic Orchestra, the Fontainebleau Chamber Orchestra in Paris, France, and the DiCapo Opera Orchestra of New York City. While earning her doctorate in New York City, she was also a member of the Music in Midtown Chamber Music series. In 2014, she was inducted into the Sycamore Music Hall of Fame in her hometown of Sycamore, Illinois. As a popular music performer, Kara has been featured by MTV, National Public Radio, Daytrotter, and on record labels such as Eenie Meenie and Lookout! Records. Dr. Eubanks has been a member of the faculty at Northern Illinois University, CUNY's Brooklyn College Conservatory, and the University of Oregon. Kara holds a Doctor of Musical Arts degree from CUNY Graduate Center. Her research relates the Suzuki Method to Western Progressive K12 and early childhood education. She also holds BM and MM degrees from Northern Illinois University, where she studied under Mathias Tacke, Shmuel Ashkenasi, and the Vermeer Quartet.
 Violin and Viola
Reagan Brasch (Farmington, CT)
Reagan Brasch grew up in the Suzuki method studying with Paula Woyton in Texas. She graduated with a bachelors of music in violin performance and received her masters in music with an emphasis in Suzuki Pedagogy from the University of Denver. After teaching with Denver Talent Education for five years with James Maurer, she moved to Chicago to teach violin and Early Childhood at the Music Institute of Chicago under the direction of Gilda Barston. She was the Suzuki Events Coordinator and directed the Early Childhood program. She was awarded Outstanding Teacher by the Winnetka Alliance for Early Childhood. She has additional Suzuki training from Linda Fiore, Joanne Bath, Ann Smelser, Pat D'Ercole, Michele George, Lynn McCall, and Doris Preucil.
Mrs. Brasch currently teaches at the University of Hartford Community Division in CT giving both private and group instruction in Suzuki. She also is program coordinator of the Youth to Community program (Y2C), a teen volunteer program at Hartt . Mrs. Brasch has taught extensively at Suzuki institutes and workshops around the country. 
Holly Blackwelder carpenter (College Place, WA)
Holly Blackwelder Carpenter grew up in Walla Walla, WA, a Suzuki violin student of Kathleen Spring. She earned a BA in Music and Theology from Walla Walla University, as well as a MA in Old Testament from Andrews Theological Seminary and a MA from the University of Texas at Austin in Hebrew Language and Literature. She is a registered Suzuki teacher and has taught at Walla Walla College, Universidad Peruana Union, and currently teaches full-time at Rogers Adventist School. Holly is a former board member of the Suzuki Association of the Americas and was the director of Japan-Seattle Suzuki Institute for 8 years. She and her husband, Schuan, are avid bikers, coffee aficionados, and love to entertain. They are raising two musical children, a violinist and a cellist.

Daniel Gee Cordova (Austin, TX)
Daniel Gee Cordova is founder and director of the Austin Suzuki Music School. He has extensively studied the Suzuki Method in Violin, Viola and Suzuki Early Childhood Education with a broad scope of teachers. He holds degrees from the Crane School of Music – SUNY Potsdam and the University of Texas at Austin. In May 2012, Daniel was awarded the Suzuki Association of the America's Certificate of Achievement, a recognition given to teachers that demonstrate an outstanding commitment to excellence in their teaching.
Daniel is an active clinician giving presentations at National Conferences as well as guest teacher at workshops around the country. He has presented at many conferences including the SAA, ASTA, Texas Music Educator's Conference, and Texas Orchestra Director's Association Conference, as well as for the SAA Parents As Partners Online. Daniel has been invited to guest conduct the Texas Region Middle School String Orchestras for Region 11 in San Antonio and Region 18 in Austin.
In the summers, Daniel serves a Director for the Greater Austin Suzuki Institute and has been on faculty for different Suzuki Institutes around the country including the Intermountain Suzuki String Institute, the Japan-Seattle Suzuki Institute, the Ozark Suzuki Institute, Acadiana Suzuki Institute, Ithaca Suzuki Institute, Northern California Suzuki Institute, and the Chicago Suzuki Institute.
Daniel performs regularly serving as Assistant Principal Viola with the Austin Opera. Mr. Gee Cordova previously served as Orchestra Director at Chisholm Trail Middle School in Round Rock ISD from 2009-2019 infusing the Suzuki approach to students within the public school system.  Daniel enjoys spending time with his husband Jerry and their terriers Bamboo and Tristan, and finding the best tacos in Austin.
Tracy Helming Wiggin (Seattle, WA)
Tracy Helming Wiggin is a registered SAA Suzuki Teacher Trainer. She received a Master's Degree in music performance from Yale University, and completed registered Suzuki training in all 10 of the violin books, including long term training with Teri Einfeldt at the Hartt School of Music. She has been teaching violin and chamber music since 1990, both in her studio, Momentum Music School, as well as at institutes and workshops around the Northwest and Alaska. She also teaches Suzuki Early Childhood Education classes. Tracy got to experience the Suzuki journey as a parent with her two children. 
Helen Higa (Honolulu, HI)
Helen Higa comes from a family with 3 generations of Japanese and Western music teachers, and was born and raised in Honolulu. Her Suzuki Teacher training includes study with Dr. Shinichi Suzuki for two and a half years at the Talent Education Institute in Matsumoto, Japan, where she received her Teacher Certification from him in 1973. She continued her Suzuki teacher training at the University of Tennessee with William Starr, and Louise Behrend at the School for Strings. In NYC, she also worked with Gerald Beal on violin performance skills. Since 2000, Helen has continued research and study with Felicity Lipman, violin professor and Coordinator of Chamber Music for London's Guildhall School of Music and Drama (Junior Department), on her visits to Hawaii.
In 1983, Helen became a Certified Teacher of the Alexander Technique at the American Center for the Alexander Technique in New York City. She taught AT in the Center's Teacher Training Program for 4 years, and violin for 5 years before returning to Hawaii in 1987. From 1990 -1998, she taught with the late Hiroko Primrose who founded the Suzuki Violin Program at Punahou Music School.
Helen is currently the head of Punahou Music School's Suzuki Violin Program, and privately teaches over 50 violin students. Other teaching positions have included the University of Tennessee's Suzuki Program, New York's School for Strings, and the Diller-Quaille School of Music.
Helen enjoys exploring how Alexander Technique principles can complement Dr. Suzuki's violin pedagogy and educational philosophy. In 2004, Helen was invited to give a presentation on this topic at the Suzuki Association of the Americas National Conference in Minneapolis. At the 2006, Conference, she and Hiroko Driver-Lippman, gave a Heritage Night Keynote Presentation, called Okagesamade (in your honorable shadow) Suzuki Sensei.
Helen has been invited to teach at summer Institutes on the mainland, including the Intermountain Suzuki String Institute (UT), the Oregon Suzuki Institute, the Northern California Suzuki Institute (Santa Rosa), the Peaks to Plains Suzuki Institute (CO), the Japan-Seattle Suzuki Institute (WA), the Stanford Advanced Suzuki Institute (CA), and the Idaho Suzuki Institute (ID),
Helen serves as the President of Suzuki Talent Education of Hawaii, is a member of the Honolulu Symphony, and serves as the part-time musicians' representative on the Honolulu Symphony Musicians' Orchestra Committee.
Lisa Humphrey (Bellingham, WA)
Lisa Humphrey has taught Suzuki violin and viola for over 15 years. She received her Suzuki violin training from Teri Einfeldt and Linda Fiore and her Suzuki viola training from Betsy Stuen-Walker. Formerly on the faculty of the Hartt School of Music, she currently runs the Humphrey Music School in Bellingham, Washington, where she maintains a studio of 50+ students. Lisa's students have performed with the National Youth Symphony USA, at Carnegie Hall, and at the Sydney Opera House. Lisa has a masters degree in viola performance from Indiana University, where she completed additional teacher training with Mimi Zweig, and a Bachelors degree in viola performance from the Hartt School of Music. Also an avid performer, she has performed solo, chamber, and orchestral music around the country and throughout Russia and Armenia. She has performed as guest artist with both the Emerson String Quartet and the Leontovich String Quartet (NYC). Lisa has recently recorded and released a series of viola sonatas, along with pianist Adam Whiting, available through Google Play. In her free time, she practices with her 9 year old (viola and piano) and 6 year old (cello and piano). She is a yoga enthusiast and incorporates whole body balance and awareness into her lessons.
 Cello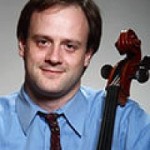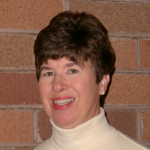 Double Bass
 

Enrichment courses
 

Collaborative pianists
 Staff
Chloe Ross-Massey, Assistant Director (Lafayette, CA)
Chloe Ross-Massey is the founder and director of The Studio Violin, a Suzuki violin school located in the East Bay of the SF Bay area. Chloe grew up in Seattle and attended Japan-Seattle Suzuki Institute as a child, along with playing in the Seattle Youth Symphonies for many years. She attended The Longy School of Music in Cambridge, MA under the tutelage of the late Janet Packer, and earned her Certificate of Violin Performance. Upon moving back to Seattle, Chloe became a section violinist with the Seattle Philharmonic Orchestra for two seasons before moving to California.
Chloe believes wholeheartedly in the magic of the Suzuki Method. She studies Suzuki violin pedagogy with Charles Krigbaum and has taken extensive training with Diana Volodka Staggs, Edward Kreitman, Ann Montzka Smelser, Teri Eindfeld, and Kathleen Spring. She is a registered Suzuki teacher and an active member of her local SAA chapter, The Suzuki Association of Northern California.
What keeps us coming back is the quality of teachers.
JSSI is always well-run, we feel very well supported, and we will definitely attend again, whether in person/virtual.
Seize the opportunity to study with our world-class faculty at JSSI 2022!