Stuck in a rut? Want to improve your skills and become an expert teacher? 
Energize your teaching with new ideas and teaching techniques
from our master trainers! 
Achieving Artistry: Teaching From Every Page
Allen Lieb
August 1-5, 2022
3:30 -5:30 pm, Pacific time
In-person at JSSI or online (HyFlex)
$295
Are you skipping to the repertoire in your Suzuki books, overlooking the notes, excerpts, and teaching hints? Have you considered why they are there, where they came from, or how to use them in your teaching to better support your students?
Join Allen Lieb for a fascinating, in-depth study of the exercises presented around the repertoire in Suzuki Violin School Volumes 1-8. Unlock the history of each exercise and learn the "how-tos" of using these studies to elevate your student's artistry.
Mr. Lieb is uniquely qualified to teach this SAA-approved enrichment course. He studied with Dr. Suzuki in Japan and is currently CEO of the International Suzuki Association (ISA), Chair of the ISA and SAA Violin Committees, and a registered Teacher-Trainer with the SAA.
Prerequisites: ECC (or Filosofía) and Unit 1 are required in order to register this enrichment course with the SAA. Auditing is possible (without registering the course with the SAA) for those who have registered ECC (or Filosofía) and have an active SAA membership. 
Violin Unit 1
Tracy Helming Wiggin
July 25- 27 and July 30
10 am – 2 pm, Pacific time (online)
Aug 1-5th, 2:30-5:30 pm
In-person at JSSI or online
$725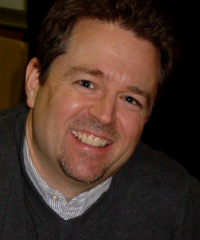 Violin Unit 3
Edmund Sprunger
August 1-5, 2022
2:30 – 5:30 pm, Pacific time
In-person at JSSI
$495
Violin Unit 6
Daniel Gee Cordova
August 1-5, 2022
2:30 – 5:30 pm, Pacific time
Online
$495
Violin Unit 9-10
Cathryn Lee
August 1-5, 2022
2:30 – 5:30 pm, Pacific time
In-person at JSSI
$495
Each of our trainers has decades of experience teaching artistry.

Many of them studied in Japan with Dr. Suzuki.
Join us in August and.. 
• Hone your teaching skills
• Increase your visibility and standing in the Suzuki community
• Forge lasting relationships with colleagues and Suzuki mentors
• Experience the magic of Japan-Seattle Suzuki Institute
This season's institute will be in-person with online training options
…so enjoy the flexibility of choosing how to access these great mentors!
 Registration for in-person training includes:
• Class hours as scheduled

• Access to masterclasses, technique classes, and repertoire classes
to fulfill required observation hours, as well as pre-recorded lessons with the trainers who are offering an online option

• Attendance at our inspiring mid-day Honors Recitals

• Admission to our special evening performances featuring
Young Artist cello faculty, Amy Barston, and Young Artist violin faculty, Elisa Barston

• Participation in our Parent Talks
Gain confidence and credibility while your teaching skills flourish in our teacher workshops!